Welcome to Beauty Ninety6!
Caroline Armstrong, enthusiastic and passionate owner/manager of Beauty Ninety6 has been in the beauty industry since 1995. Caroline and her expert team are not only highly skilled in what they do but also dedicated to delivering the best result possible to each and every client.
Whether you need a full day of relaxation,advice on your skin or a quick manicure, you'll find it here. Book online or call us today to make an appointment.
Our Salon is based on the belief that our customers' needs are of the utmost importance, from a full day of pampering to a simple file and nailpaint. Our entire team is committed to meeting those needs. As a result, a high percentage of our business is from repeat customers and referrals.
We would welcome the opportunity to earn your trust and deliver you the best service in the industry using only the best ranges of products from Dermalogica, Platinum Apilus Electrolysis, Depileve Waxing, Lycon Waxing, OPI Nailcare and many more.
Your visit is most welcome. Have a complimentary skin analysis. We believe in enhancing natural beauty.
"I love the work Caroline does, always perfect and completed to the highest standard. I can't recommend this salon enough."
"I love the work Caroline does, always perfect and completed to the highest standard. I can't recommend this salon enough."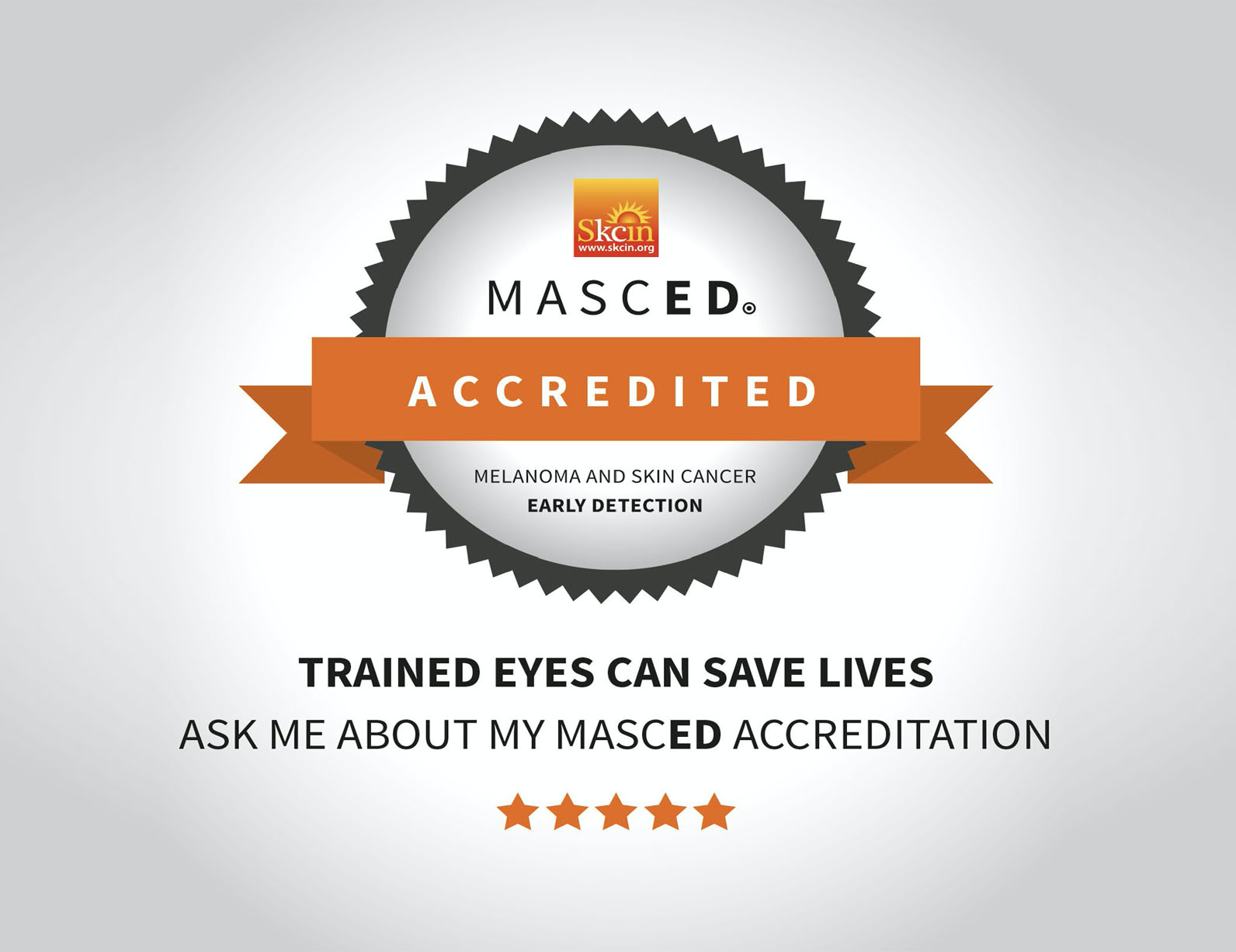 MASCED Accreditation
As Beauty and Skin professionals who see clients on a regular basis, I recognize we have the opportunity to observe changes that may occur on our clients skin, particularly in areas that clients may not see themselves.
We have taken the time to learn about skin surveillance and learn how to identify suspicious lesions, we can detect the early signs of skin cancer and advise our clients to take action.
We have taken the time over the past few "snow days" to increase our knowledge, that if we spot something suspicious, we can recommend our client to visit a professional to have it checked out. I am proud to say we have become MASCED ACCREDITED
Relax in the hands of our professional therapists and let yourself drift away from the daily grind of work.
We want you to look and feel good with great inspirational ideals we will ensure that every visit to Beauty Ninety6 leaves you feeling radiant and revitalised. We trust you'll want to come back time and time again. Our team of talented beauty therapists will provide you with highly Professional Skin Care, Male Grooming and Beauty Therapy and above all a high level of customer service.
We are Dermalogica specialists and all our beauty therapists have the highest level of Dermologica training. If you have any questions please do not hesitate to contact us or drop in!